Rancho Cucamonga Community Arts Festival
Image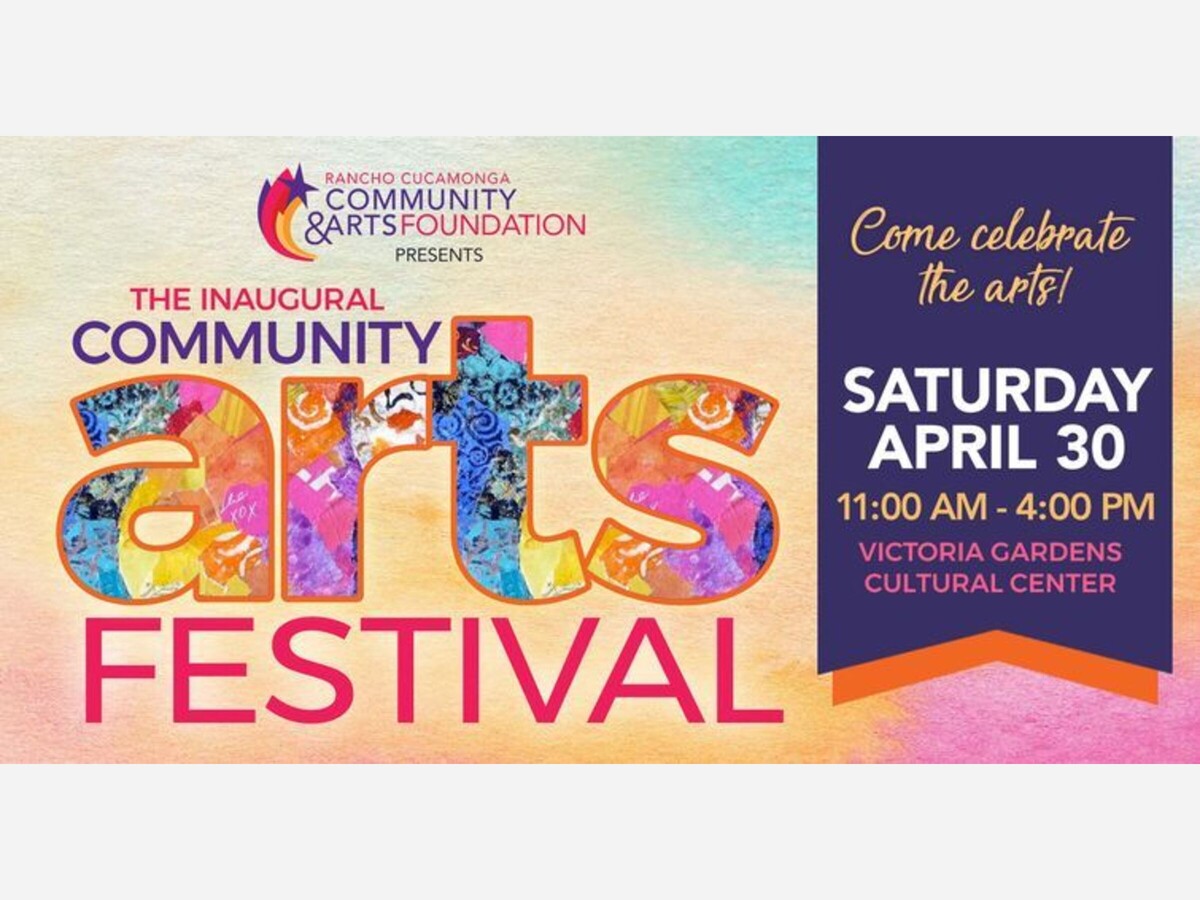 Come celebrate the arts and all that our community has to offer at this free, fun, engaging and interactive community event!
WHEN: Saturday, April 30, 2022
WHERE: Victoria Gardens Cultural Center
12505 Cultural Center Dr., Rancho Cucamonga
TIME: 11:00 – 4:00pm
Join us for a day of festivities showcasing local talent in vocal and instrumental music, dance, visual arts, and theatre.See what amazing artwork our local students and adult residents produce. Try a visual arts activity to inspire your inner artist. Discover the many multi-cultural arts groups in our region. Learn where local residents can sign up for programs and activities to develop their talents and skills.• Arts Organization Information Booths
Community Stage featuring music, dance and theatre performances
• Art Demonstrations
• Community Art Exhibit
• Imagination Station Children's Activities & Photo Booth
Don't miss out on this fun-filled day!