D'Andre Lampkin Foundation Blood Drive, October 1st
Image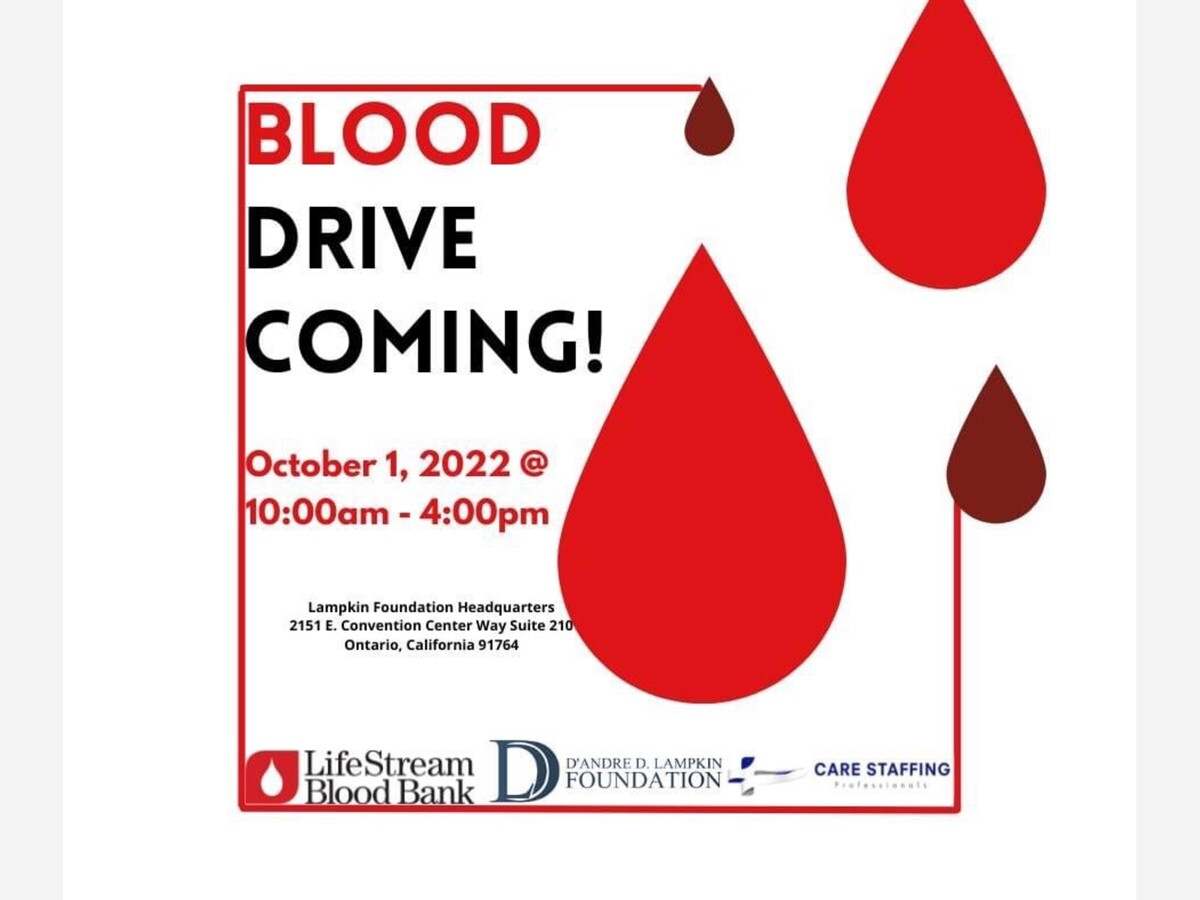 Ontario based D'Andre Lampkin Foundation, in partnership with San Bernardino's LifeStream Blood Bank Donor Center, will be hosting a blood drive, Saturday, October 1, 2022. 
Patient well-being is at risk as LifeStream Blood Bank has reached critically low levels of blood supply, putting cancer and surgical patients; accident victims and newborn babies at risk of procedures being canceled due to lack of blood.
"The situation is extremely serious," said Rick Axelrod, MD, LifeStream's president, CEO and medical director. "We are very, very low on all blood types; surgeons can only do so much without an ample blood supply. On behalf of patients they assist, I implore the community to come forward and help."
All donors must wear a face covering (mask/coverings with one-way valves to filter outside air are not sufficient), submit to a temperature check and verbal COVID-19 symptom review before being admitted to the donor waiting area. LifeStream adheres to social distancing guidelines and has enhanced already strict cleaning and disinfecting protocols.
All donations are tested for presence of COVID-19 antibodies in the plasma, which can tell a donor if he/she could make a future plasma donation to potentially assist a current COVID-19 patient.
One drop can save a life! Your gift could make all the difference! Save the date! Additional details for registration will be available in next few days. Follow our Facebook page for more information- https://www.facebook.com/LampkinFoundation